When it comes to relaxing and improving the body's health aromatherapy is a procedure that should be considered. Aromatherapy is done with the aid of essential oils bio which is either inhaled after being mystified through a humidifier or directly applied to the body. Aromatherapy can also be experienced through body massages where the essential oils are rubbed directly onto the skin for penetration. Baths can also serve as aromatherapy, with essential oils which are incorporated in the soaps, shower gels, and bathing salts.
What are essential oils?
Essential oils are created when the essence is acquired from a source, mainly from plants. The essence of a plant or part of the plant is what creates the aroma of essential oils as it is not diluted or tampered with after the extraction process. Essential oils are mostly extracted from barks, stems and flowers. Manufacturing essential oils can be a tasking process, for instance, to make a pound of rose essential oils you need to process two hundred pounds of rose flowers. Although not every plant extract can be considered to be an essential oil. The most popular essential oils are lemon, lavender, rose, chamomile, and bergamot. The list of essential oils is unlimited as one chooses according to their preferred brand and scent. When it comes to brand preference, the organic brand of essential oils, Argiletz, a French brand of skincare products offers a variety of essential oils that will improve aromatherapy sessions. Argiletz essential oils are 100% organic, meaning the essence is not tampered with after extraction and there is little to no chemical interaction during the production process. The oils are certified by Ecocert. The essential oils are created with high-end organic extractions from organic plants that ensure high preservation and quality when used during aromatherapy sessions. Some of the listed products are; Gaultheria Bio Essential Oil, Organic Real Lavender, Tea Tree Bio Essential Oil, Organic Peppermint Essential Oil, Essentia Oil Lemon Zest Bio, and among other quality essential oils by the brand. Essential oils are more on the side of being beneficial to the user but they can also cause harm if their use is not well regulated.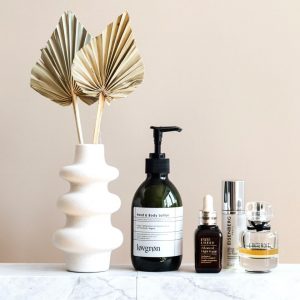 Rules of essential oils
Essential oils come with a variety of benefits and a variety of uses. With everything good, there must be a set of rules for proper regulation. First essential oils are recommended for individuals with anxiety. The aromatherapy sessions with calming scents such as lavender or chamomile help with the reduction of anxiety instilling calmness. When using the essential oils be sure to read the instructions and know if it is safe for internal and external use. One should also be careful of the quality of the oils bought. Check if the brand is quality such as Argiletz, check if it has been mixed with too many chemicals. This helps in avoiding allergies and irritations during and after use. Essential oils do lose their quality over time, approximately after three years due to interaction with oxygen, at this point they should be safely discarded. The most important rule; is always to be sure to inform your doctor when you start using or plan to start using essential oils. This is important as some oils can be allergens or cause irritation, a doctor's advice is always best before proceeding in such actions.
Conclusion
Essential oils have proved to be best during aromatherapy, helping with relaxation and improving health. There are different kinds of essential oils varying from scents to brands which are picked according to the user's preference. When picking an essential oil, its purity levels should always be considered making the organic brands the best choice. Essential oils come with rules that should be followed for the best results.